"... and I become a wall", concerts of the chamber choir "JIP" from Utrecht, June 2017 @ 23 May 2017 02:47 PM
---
In June this year, the chamber choir JIP from Utrecht will present the project "... and I become a wall" through 4 concerts that will be held in Den Bosch, Den Haag, Amsterdam and Utrecht.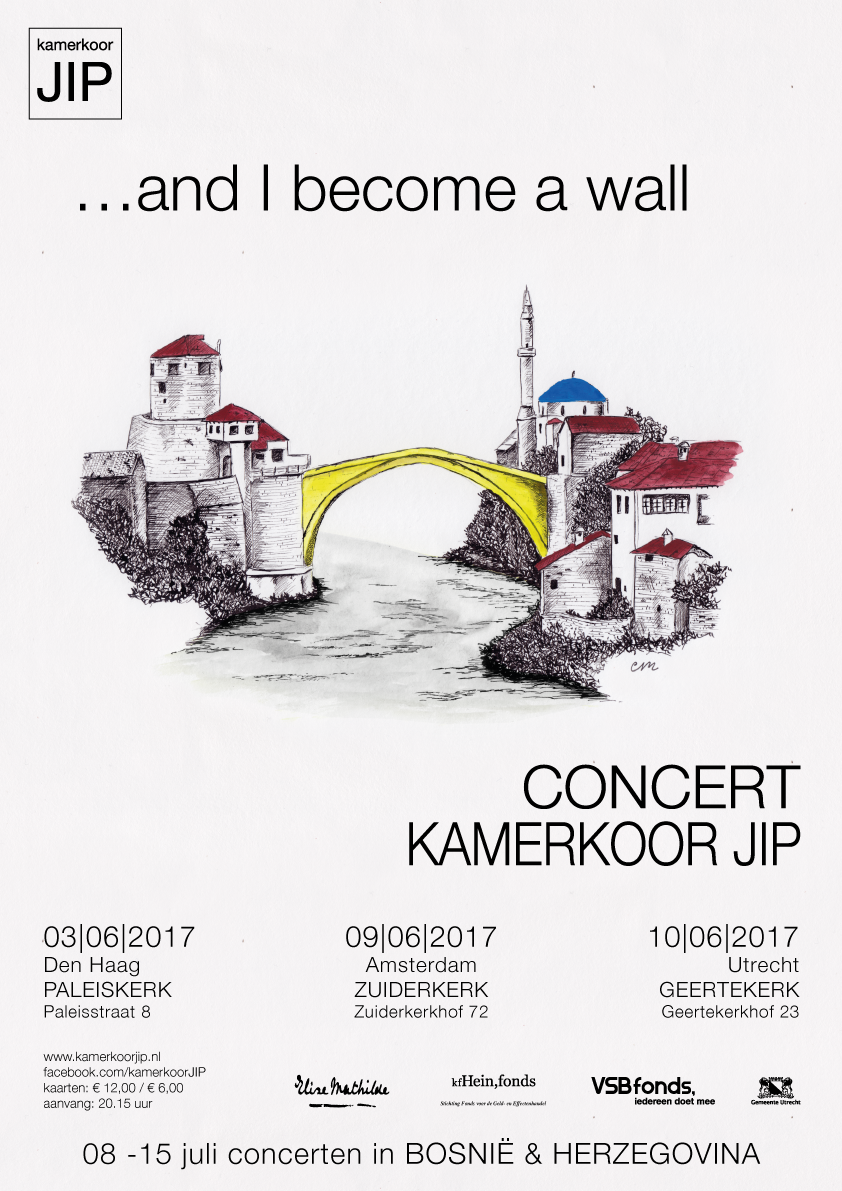 Project title is a reference to the poem "The Wall" of Serbian poet Vasko Popa, which is also the basis of a composition of the Dutch-Serbian composer Gagi Petrović. In addition to composition "The Wall", compositions of Stevan Mokranjac as well as compositions from other parts of the former Yugoslavia will be performed.
Concerts will be held:
- Den Bosch 02/06/2017.
- The Hague (Paleiskerk) 03.06.2017.
- Amsterdam (Zuiderkerk) 06.09.2017.
- Utrecht (Geertekerk) 06.10.2017.
---