Serbia is determined to further strengthen bilateral relations with the Netherlands @ 10 November 2021 12:47 PM
---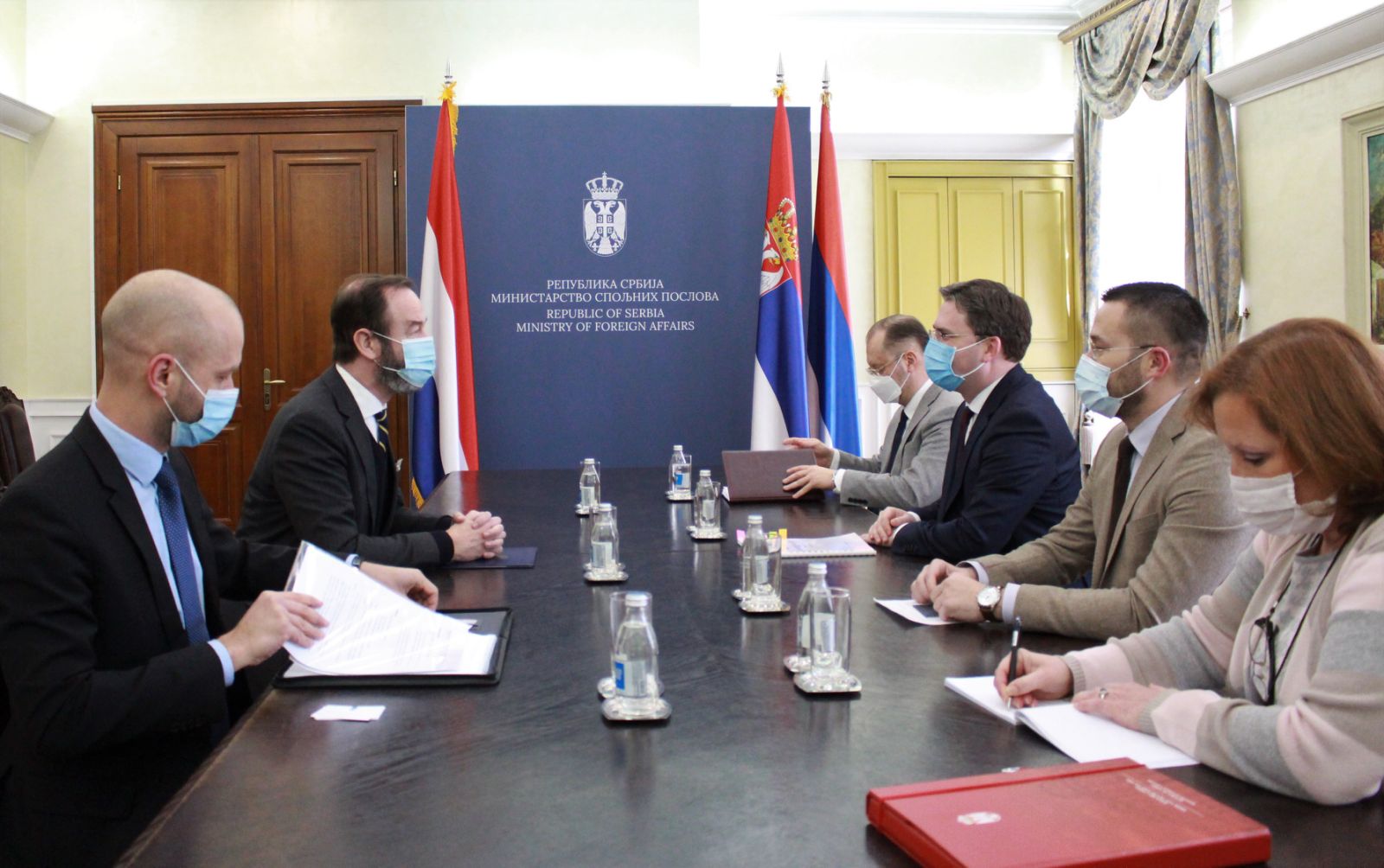 The Minister of Foreign Affairs of Serbia, Nikola Selaković, talked today with the Ambassador of the Kingdom of the Netherlands, Joost Reintjes.
Selaković said that Serbia is determined to further strengthen bilateral relations, realize visits at the highest level and intensify cooperation in numerous areas of mutual interest.
In that regard, the minister emphasized the importance of his upcoming visit to the Netherlands at the end of November, especially referring to the fact that the last visit of the Serbian minister of foreign affairs was 14 years ago.
Also, the head of Serbian diplomacy expressed hope that the visit of the Prime Minister of the Netherlands, Mark Rutte, to Serbia will be realized in the next period.
Selaković pointed out that our country is committed to improving economic cooperation with the Netherlands, increasing trade, but also further attracting Dutch investments.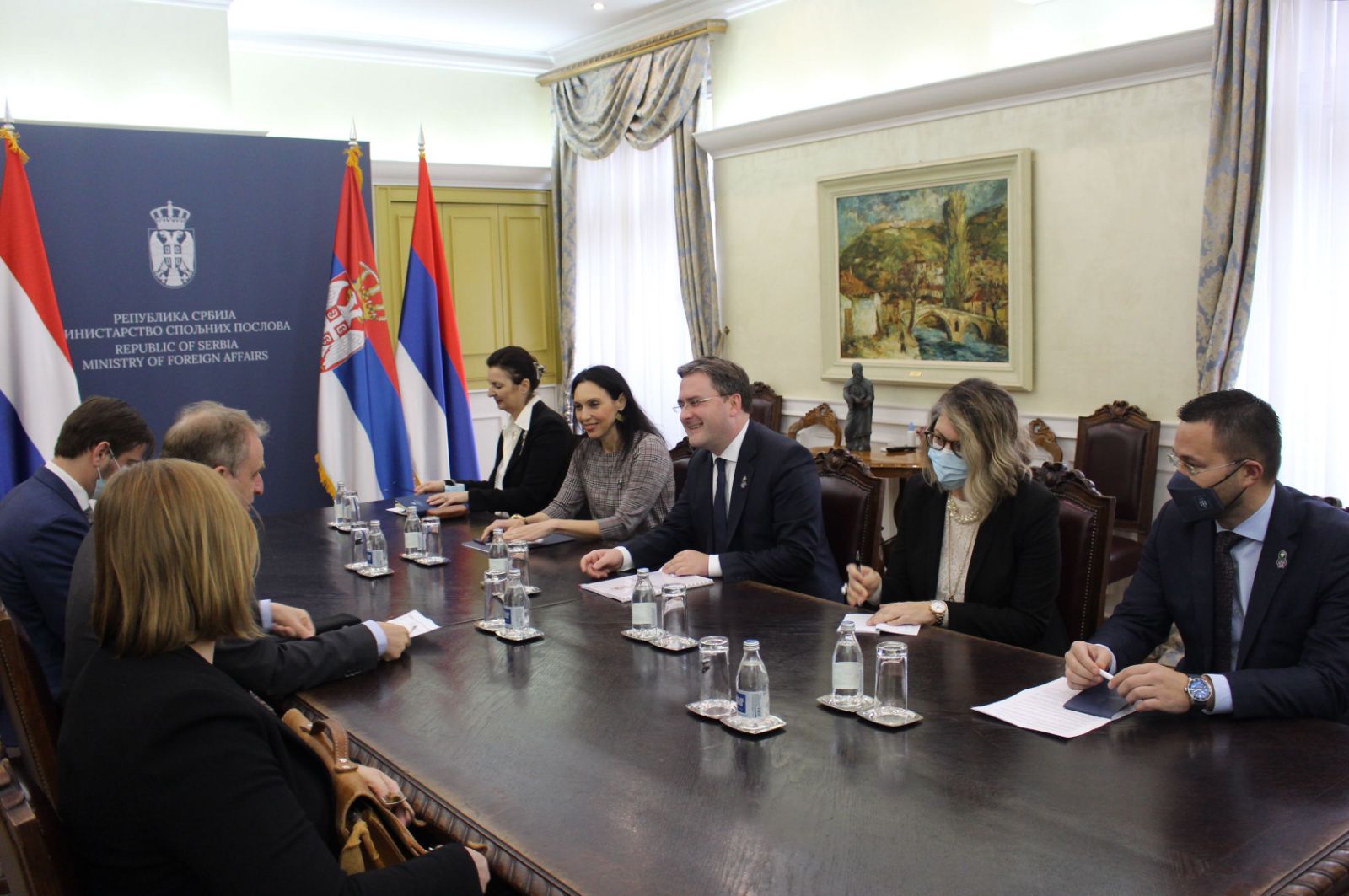 The Minister underlined that Serbia's strategic commitment is EU membership, pointing out that our European orientation is proven by intensifying the reform process and fulfilling obligations from the accession process, but also noting that progress in that process was not accompanied by appropriate dynamics of accession negotiations.
Speaking about our foreign policy priorities, Selaković singled out regional cooperation and economic connection of the region, especially through the "Open Balkans" initiative and the creation of a single economic space.
When it comes to the dialogue between Belgrade and Pristina, Selaković reiterated that dialogue and compromise are the only right way to reach a sustainable agreement, but also reminded that our side has fulfilled its obligations, while Pristina constantly refuses to implement the agreement, above all to enable the formation of the Association of Serbian Municipalities.
---